Dopamine Reuptake Inhibitors
or
Dopamine Uptake Inhibitors
are compounds that inhibit the reuptake of the
neurotransmitter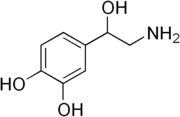 dopamine after it is released and used at the synapse. I
In so doing, DRIs tend to increase the amount of dopamine present in the brain, which increases feelings of enjoyment and motivation.
Other drugs which impact the level of dopamine in the brain include bupropion (Wellbutrin, Zyban), sertraline (Zoloft) (at high doses), Benztropine, Nomifensine, Mazindol, and a new class of reuptake inhibitors, the GBR Series.
Another example of potent dopamine reuptake inhibitor is amineptine which is now banned in most countries including the USA. Amphetamines and cocaine increase the level of dopamine, but are illegal for their hazardous and addictive properties.
Dopamine reuptake inhibitors
Edit
Ad blocker interference detected!
Wikia is a free-to-use site that makes money from advertising. We have a modified experience for viewers using ad blockers

Wikia is not accessible if you've made further modifications. Remove the custom ad blocker rule(s) and the page will load as expected.